About Us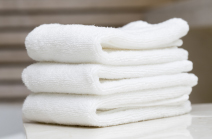 WashClub NYC derives its roots from Brooklyn, New York, where our original laundry center has been a well-established institution with the local community for the past decade.
WashClub NYC knows how important your clothes are and we understand that you spend a great deal of money on them because looking your best is the key to succeeding in life; both in your careers as well as personal lives. WashClub pledges to look after your laundry and dry cleaning as if it were our own, and make the whole laundry experience as convenient as possible for our customers. We want you to look your best and have more time enjoying what matters to you most.
Since inception, WashClub NYC has been keen to expand its business beyond its direct neighborhood and share its philosophy; our "Brooklyn common sense" so to speak, with all of New York City.
Our Goal is to Raise the Standards in the Industry
Customer Service: Our customer service is friendly, responsive and prompt. Our easy-to-use website as well as our pick up and delivery service is second-to-none.


Quality: We use Eco-friendly products and we also make sure your garments come back clean and smelling fresh.


Convenience: Quick turnaround with 24-hour service for laundry and 48-hours for dry cleaning.
At WashClub NYC, we take immense pride in our work, whether we are working with large-scale corporate clients, individual laundry clients or our walk-in customers. Take a look around our website and learn more about the variety of laundry services we offer.